Every
year, Pan de Manila selects 1 Filipino artist to illustrate their special Christmas bags, and I am very honored to have been selected to make the artwork for them for 2015!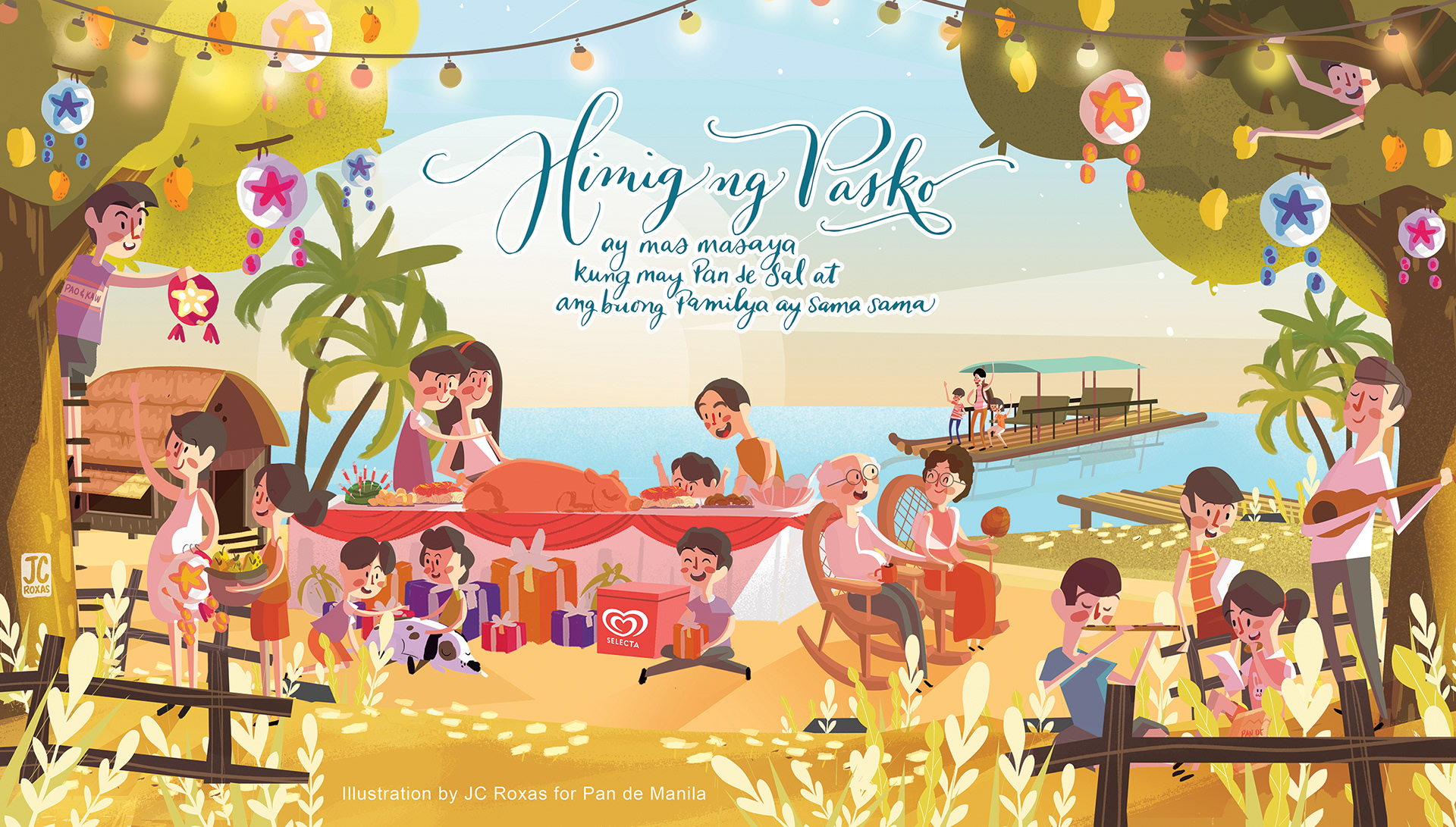 Filipinos love to reconnect and make new connections. Our love to reminisce and to make new memories inspired me in creating the Christmas paper bags this year.
A tree is the most prominent element for the design as a lot of things can happen under it. This is where kids make bases for

tagu-taguan

(hide and seek), where farmers rest while eating their home-made lunches, and where families enjoy the shade in every picnic. 
Personally, a tree gives me the best place to sit down and think about the many wonderful things in life. That is why I want the image of the tree to be really prominent in the design because it reminds us of the importance of each other's company.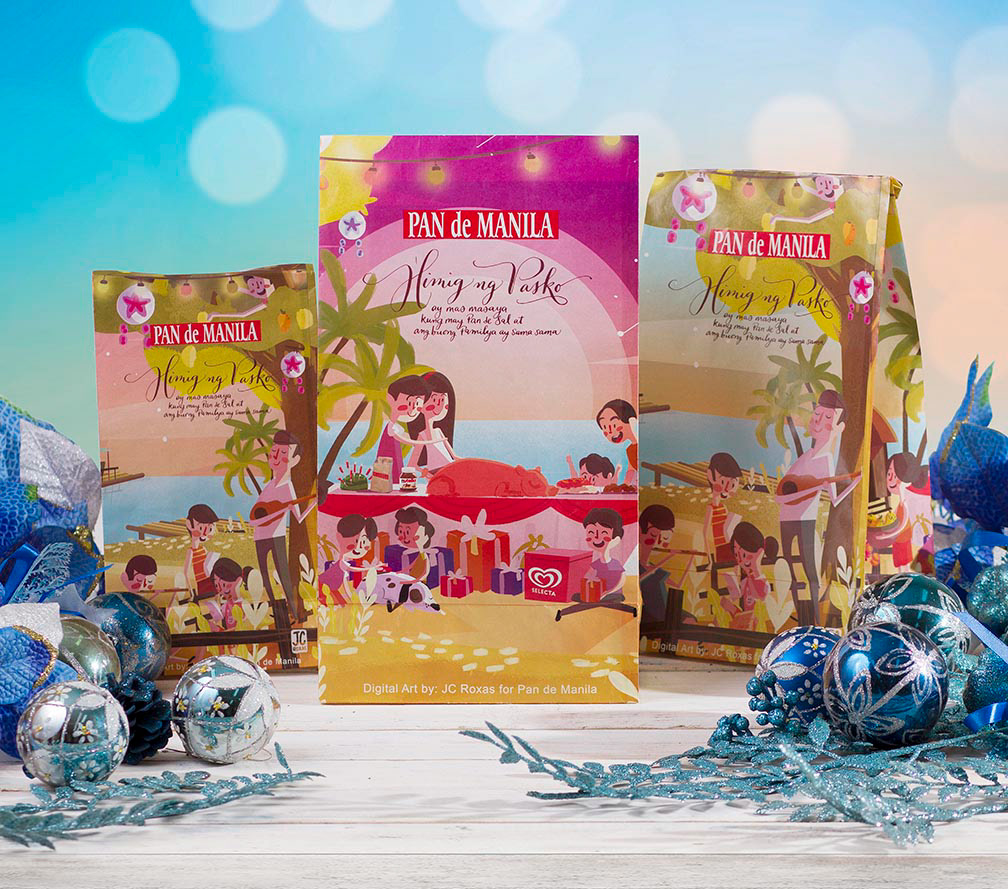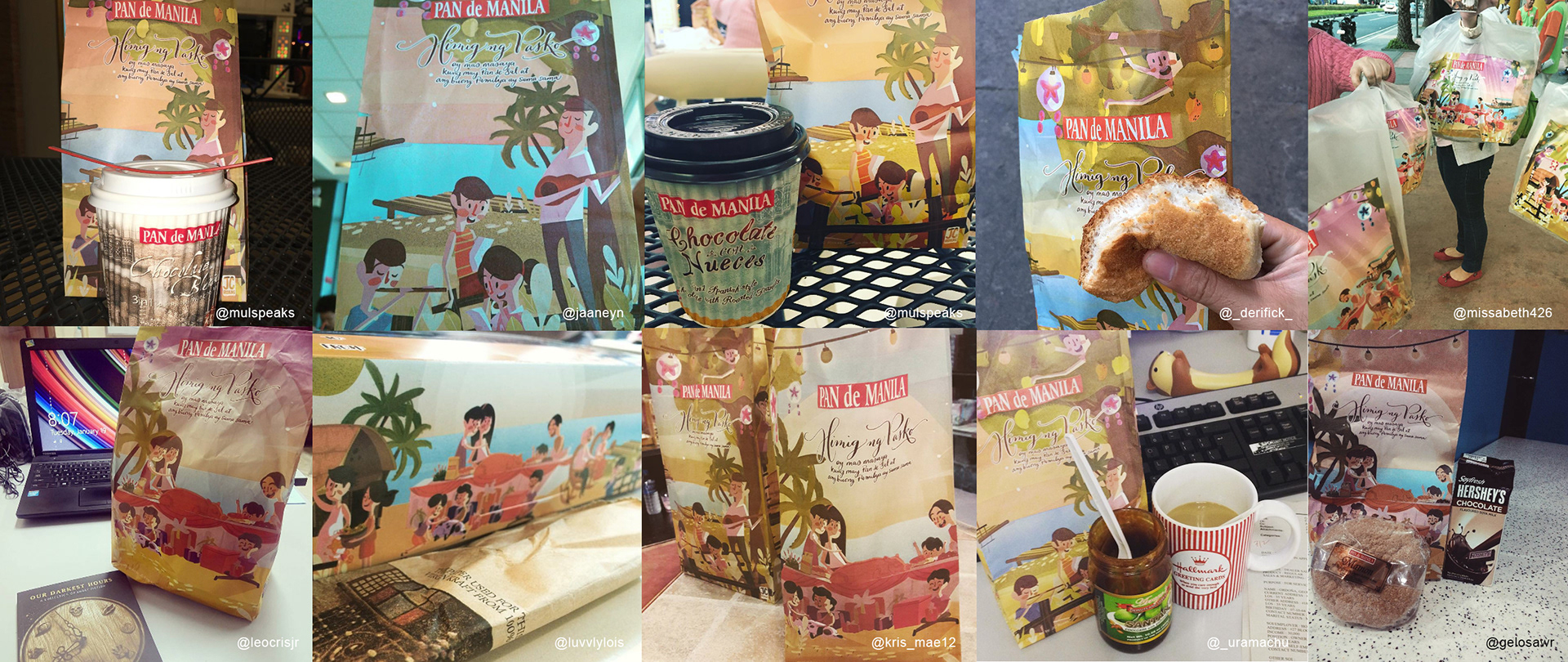 Pan De Manila Christmas Bag design 2015
In the past seven years, a handful of local artists had been featured in Pan de Manila's holiday paper bags—Robert Alejandro, Amador Barquilla, Jovan Benito, Larry Memije, Albert Magsumbol, Joel Chua, Dante Hipolito, and Rina Albert-Llamas.